On June 22nd, VFI's Freedom Truck Centers location in Spokane, WA hosted their 6th Annual Parts Fair with over 45 vendors!
The four hour event gave valued customers an opportunity to interact with and learn from the vendors and parts employees they work with every day as well as purchase parts at Fair prices. With help from Red Lion BBQ, hundreds of pounds of ribs and chicken were prepared and over three hundred meals were served to customers from Yakima, Sunnyside, Olympia, Hermiston, and Wenatchee among others.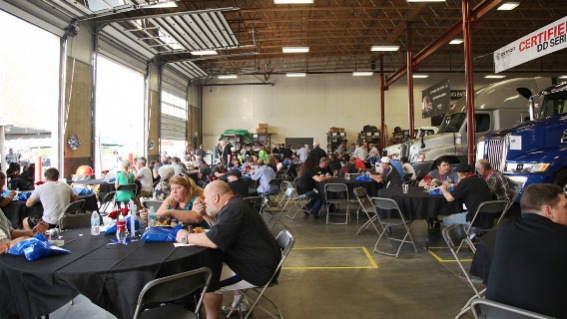 Not only was the parts fair a tribute to customer relationships and growth, it was an opportunity for the newly expanded Valley Freightliner Dealership Family to come together and have some fun in the process! "The hard work of the entire team really made for a great event for all the attendees," said Michael Pearson, Parts Manager Spokane, WA.
"It was an honor to attend the 6th annual Spokane Parts Fair," said Scott Gordon, President of VFI. "I had an opportunity to meet several loyal customers including many who traveled some distance to attend. Everything was first class, including the vendor participation, event layout, accommodations, and catering.  I would like to extend a thank you to Linda Meacham and Gerald Anderson for their coordination efforts as well as the many customers in attendance that made this event a success."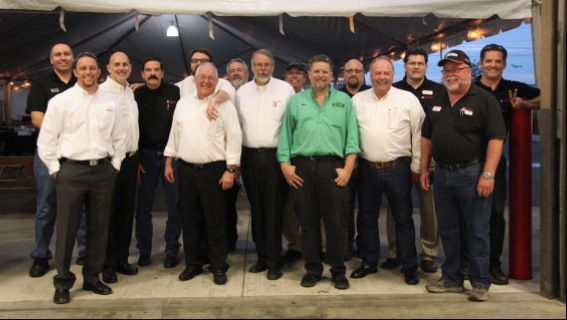 Valley Freightliner Dealership Family is now comprised of 12 locations across the Pacific Northwest and Hawaii.
Check out our next event in Pacific, WA on August 4th 2016 – Open House & Hardest Working Cities Award Celebration.
Be sure you get the latest VFI news! Sign up for our newsletter below.