On July 1st 2016, Valley Freightliner Dealership Family's Olympia location hosted a BBQ lunch at Braun NW in Chehalis, WA.
The VFI crew served well over 100 Braun NW employees on a custom grill built by VFI's body shop.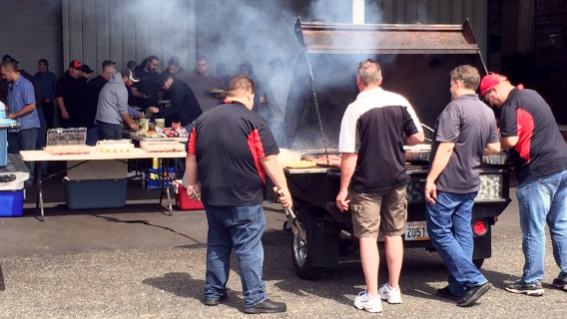 As an expanded network of dealerships, teaming up together to host events creates the best experience for all involved. "This was a multi-branch operation," said Mike Edmonds, Sales- Pacific, WA. "It was great to be there! I truly appreciate the opportunity to reach out to our customers this way," said Aaron Porter, Parts Manager – Olympia, WA.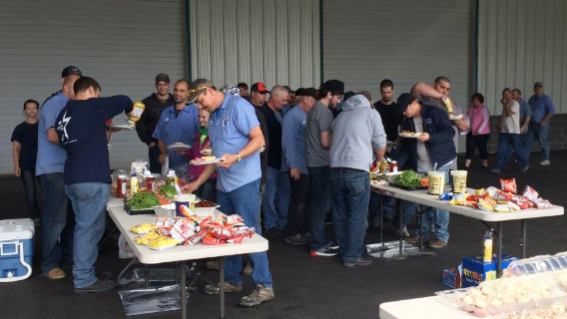 Braun NW is an emergency and law enforcement vehicle body manufacturer catering to customers across the United States. Freightliner chassis used for the emergency vehicles are purchased from the Valley Freightliner Dealership Family. Whether a customer is in the market for chassis, a new or used truck or trailer, service, or parts, the Valley Freightliner Dealership Family fulfills their needs and strives to provide the same quality level of service across all locations.
Valley Freightliner Dealership Family is now comprised of 12 locations across the Pacific Northwest and Hawaii!
Check out our next event in Pacific, WA on August 4th 2016 – Open House & Hardest Working Cities Award Celebration.
Be sure you get the latest VFI news! Sign up for our newsletter below.