Washington State Department of Transportation hosted a two-day training event for staff members August 12-13, 2019.
August 2019 – Yakima, WA – Freightliner Northwest's Lan Nall, Paul Buckel, and Anthony Sanchez participated in two days of classes with the Washington State Department of Transportation (WSDOT). Each truck vendor was given four hours to cover two topics of material related to their brand of truck with over sixty WSDOT staff in attendance. Of those in the audience, 55 were students. The FNW team lead a information discussion covering the Detroit DD13 engine.
"Collaboration with our customers at this level is so important to us," said Lan Nall – Branch Manager. "We are always looking for ways to showcase not only the capabilities of the trucks we sell but the repair and diagnostic capabilities of technicians throughout our dealership network. We are here to support the customer in every way possible."
Anthony from Freightliner Northwest Yakima, Wash. presented material to review the maintenance of several aspects of the DD13 along with items to look out for in terms of preventative maintenance and repair. His 67-slide presentation covered the engine while the second part of his materials discussed training provided through Daimler Trucks North America. Anthony finished with hooking into one of the WSDOT trucks and doing an actual diagnosis.
"Freightliner Northwest provided expert trainers for our annual technician convention," said Daryl Blumberg, WSDOT Equipment Specifications and Training. "Their knowledge of the product as well as their high level of expertise gave our techs a strong foundation of knowledge to maintain the product."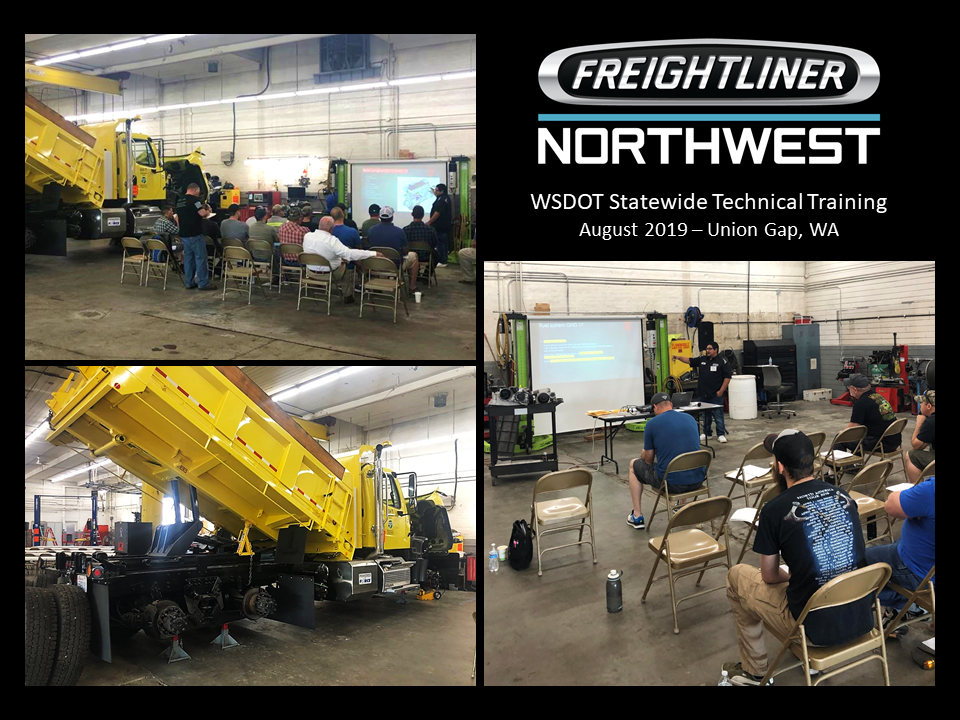 About Gordon Truck Centers, Inc.
Built upon over 30 years of helping customer satisfy their transportation needs, Gordon Truck Centers, Inc. is an expanded network of dealerships doing business as Freightliner Northwest, Western Star Northwest, and Freightliner of Hawaii. The Dealership Family has 12 locations throughout Washington, Oregon and Hawaii located off nearly every major highway. As a full-service Freightliner, Western Star, Fuso, Wilson Trailer, Reitnouer Aluminum Trailer dealership family, GTC can sell, finance, insure and service commercial trucks for medium and heavy-duty applications.