GTC Dealer Family Celebrates Employee Appreciation April 16-20, 2018.
April 2018 – Pacific, WA
The Gordon Truck Centers Dealer Family celebrated employees across the 12 dealership network with a weeklong appreciation event. Employees were recognized with a variety of awards, given logoed gear, and had their chance at raffle prizes. Award categories included awards for attitude such as Rock Star Rookie, safety, and team as well as dedication and customer service.
"Our employees are at the heart of everything we do and we were so pleased to be able to recognize them for all their hard work," said Human Resources Manager, Kim Miltimore.
All dealer locations provided employees with a catered lunch, achievement recognition and locations also incorporated games and additional prizes donated by local customers. Be sure to check out the Freightliner Northwest Facebook page for additional photos. Click Here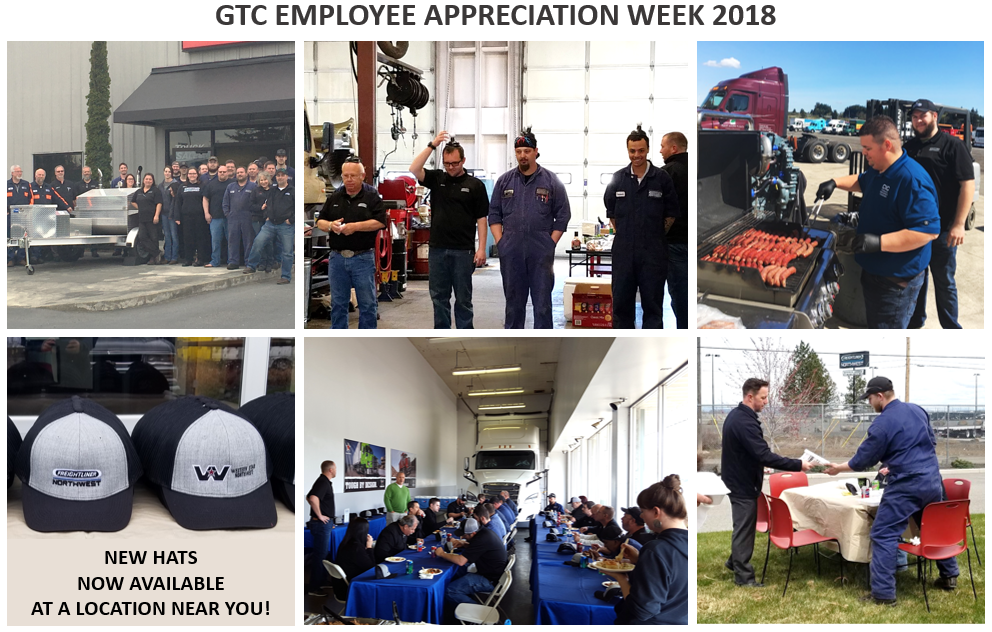 About Gordon Truck Centers
Built upon a 30 year history of helping customers satisfy their transportation needs, Gordon Truck Centers, Inc. is an expanded network of dealerships doing business as Freightliner Northwest, Western Star Northwest, and Freightliner of Hawaii. The Dealership Family has 12 locations located off nearly every major highway throughout Washington, Oregon and Hawaii. As a full-service Freightliner, Western Star, Fuso, Wilson Trailer, Reitnouer Aluminum Trailer dealership family, GTC can sell, finance, insure and service commercial trucks for medium and heavy duty applications.