Following a project presentation to the Elite Support management team, FNW Spokane, WA has graduated from Daimler Trucks North America's Service Performance Development program.
Spokane, WA – November 28, 2018 – Freightliner Northwest Spokane SPD team is the 6th dealership group in the nation to successfully complete the Daimler Trucks North America (DTNA) SPD program.
The SPD team was accompanied by members from corporate Gordon Truck Centers, Inc. including COO Pat Gendreau, sister-store CMTs, as well as DTNA colleagues David Markham and John Tedrick. As the final step before graduation, the SPD group presented two dealership projects to the Elite Support management team. The first project was designed with up-time in mind and took focus on Express Repair. Improvement efforts lead by the Express Repair project achieved faster customer throughput and the team presented the supporting metrics. The second project defined and implemented a solidified process for using Express Write-up to significantly decrease the amount of time between a customer's arrival and the opening of the repair order.
"Service Performance Development was the catalyst needed for the Spokane Service Department to truly analyze and amend service throughput processes," said Jerrad Avery, Regional Operations Director.  "Since attending, we have seen instant and positive gains in both service throughput and our write up process.  It's very rewarding to tackle a Continuous Improvement project that helps both the dealership and the customer at the same time."
Elite Support (ES) initiatives at the dealership are created and worked on by the ES teams to achieve continuous improvement of processes to ensure the customer is met with the best service possible. DTNA's SPD program allows the dealership teams to further dive into such projects with a clear, concise pathway to process improvement development.
"SPD isn't just an event for the store CIC; it's a journey that the entire store takes together," said Sean Bolan, Dealer Family Continuous Improvement Coordinator. "It was very encouraging to see the store's culture shift over the last year; from one that seemed skeptical of CI and the lean principles, to one that fully embraces them.  Their commitment to increasing throughput and customer satisfaction is evident in the results of their projects."
The Gordon Truck Centers Dealer Family would like to recognize the efforts of the SPD team: Ryan Anderson, Tim Catlin, Maria Cumpton, Roger Tolman, Linda Meacham, Randy Gooch, and Jerrad Avery. Thank you and well done!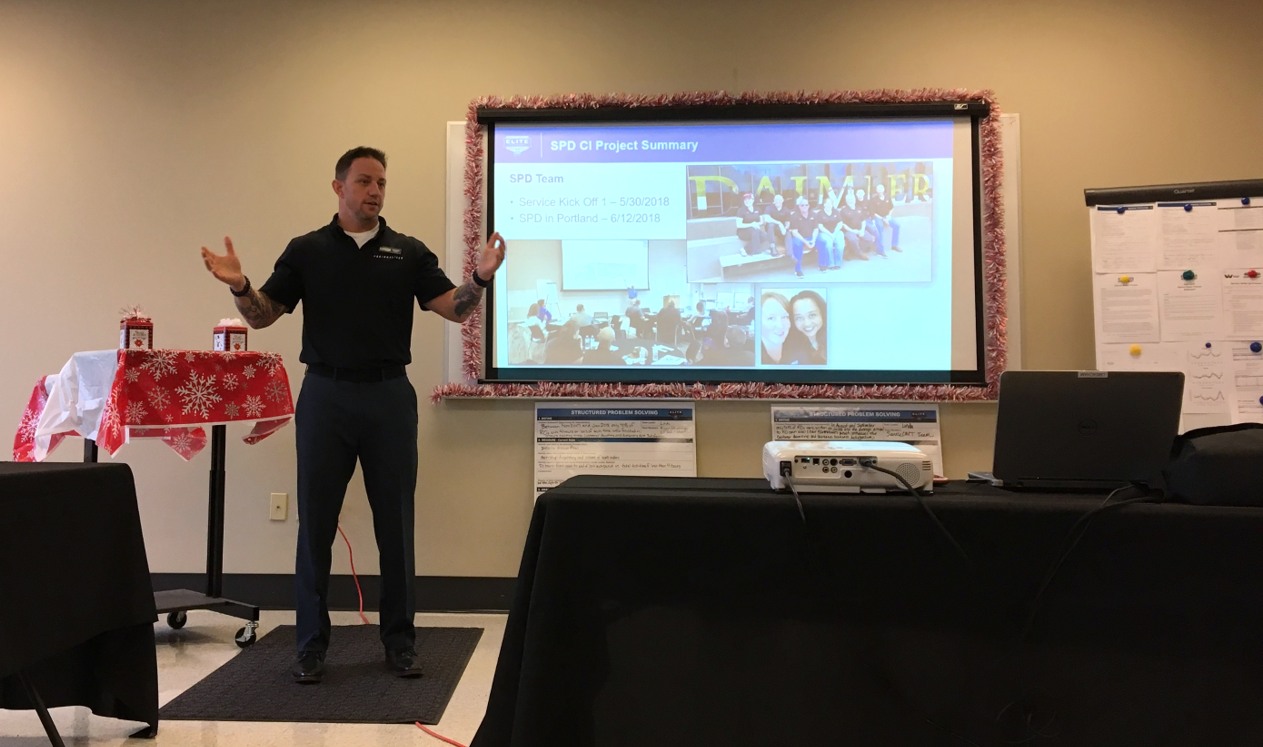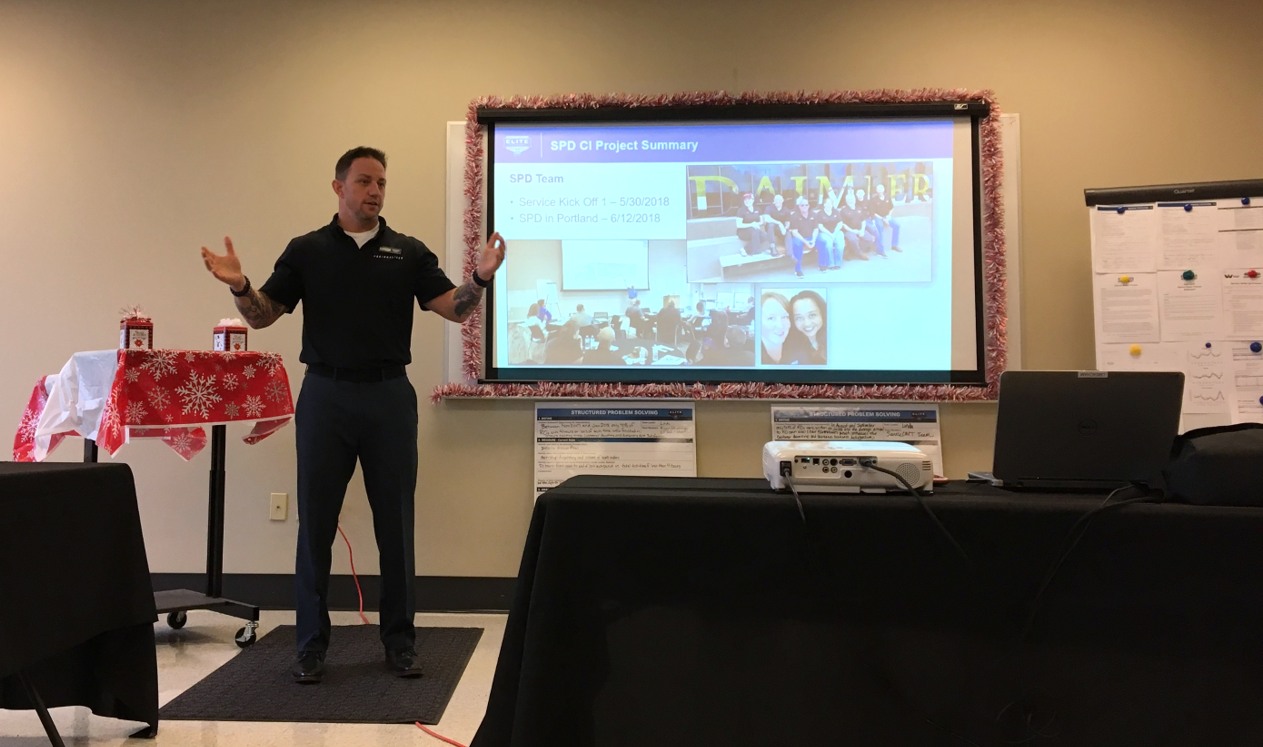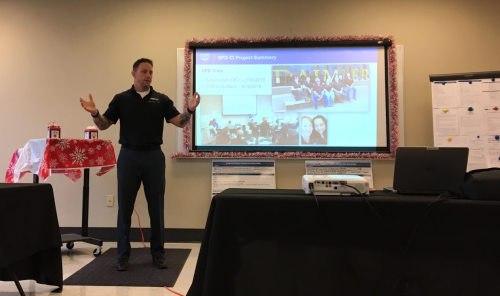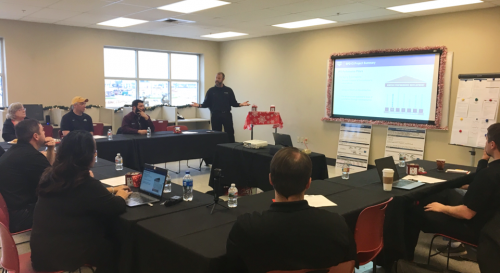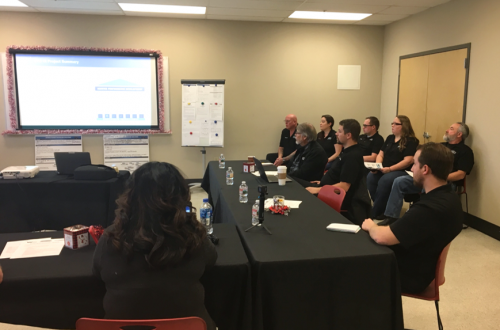 About Gordon Truck Centers
Built upon over 30 years of helping customers satisfy their transportation needs, Gordon Truck Centers, Inc. is an expanded network of dealerships doing business as Freightliner Northwest, Western Star Northwest, and Freightliner of Hawaii. The Dealership Family has 12 locations located off nearly every major highway throughout Washington, Oregon and Hawaii. As a full-service Freightliner, Western Star, Fuso, Wilson Trailer, Reitnouer Aluminum Trailer dealership family, GTC can sell, finance, insure and service commercial trucks for medium and heavy-duty applications.