The annual summit recognizes continuous improvement efforts throughout Daimler Trucks North America's Elite Support Dealer Network.
For Immediate Release
Pacific, WA – February 2020 – Continuous Improvement (CI) personnel from the Gordon Truck Centers Dealer Family (GTC) attended the 2020 Elite Support Summit in Washington DC, held February 10-13, 2020. The event honored CI achievements throughout the Daimler Trucks North America dealer footprint. All CICs prepared presentations to share their efforts with Summit attendees.
One of our dealerships have been recognized for Continuous Improvement efforts or customer focus at every summit and this year was a great year for GTC recognition. The CI event of the year competition has gotten tougher year after year, with bigger and more complex CI events. This is the first year any dealership has had 3 CI events in the finals and won 3 awards in 3 different Elite Support categories as well as 2 awards in recognition of completion of their Service Performance Development. It is a testament to the dedication of not just the GTC attendees but to all our staff in our 12 stores.      Brian Nicol – Redmond Branch Manager
From the GTC Dealer Family, three CIC's and their dealership teams were in the top 15 for the CI Event of the year award:
Service Category – Colin Haigler & Team – Freightliner Northwest Coburg, OR
Parts Category – Sidney Smith & Team – Freightliner Northwest Medford, OR
Dealership Category – Linda Meacham & Team – Freightliner Northwest Spokane, WA
The GTC Dealer Family took home individual awards in the following categories:
CIC Bill Snyder – 5S award – Recognizing Excellence in 5S Implementation
Freightliner Northwest Yakima, WA
CIC Linda Meacham – Elephant award – Recognizing Excellence in Change Management and Process Improvement
Freightliner Northwest Spokane, WA
Dealer Family Corporate CIC Sean Bolan – Elephant award – Recognizing Excellence in Change Management and Process Improvement
Two additional CICs were recognized for leading their stores through the completion of Elite Support Service Performance Development:
CIC Mike Swint – Freightliner Northwest Mt. Vernon, WA
CIC Aaron Porter – Freightliner Northwest Olympia, WA
It was great to attend this year's Elite Support Summit, especially having three of our locations represented in the Top 15 CI Events in the Network!  Fantastic representation by all our CIC's during the breakout sessions, CI Events and awards ceremony.  I am very proud of the effort our CIC's give and how they represent Freightliner Northwest!    John Edwards – Regional Operations Director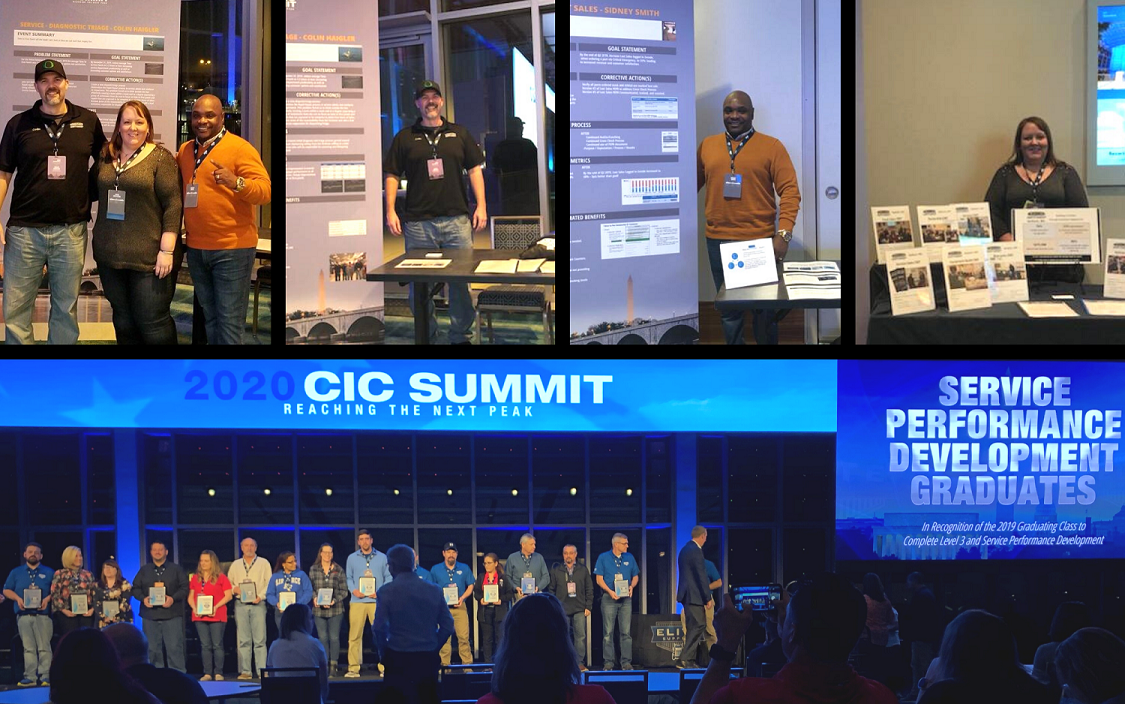 About Gordon Truck Centers, Inc.
Built upon over 30 years of helping customer satisfy their transportation needs, Gordon Truck Centers, Inc. is an expanded network of dealerships doing business as Freightliner Northwest, Western Star Northwest, and Freightliner of Hawaii. The Dealership Family has 12 locations throughout Washington, Oregon and Hawaii located off nearly every major highway. As a full-service Freightliner, Western Star, Fuso, Wilson Trailer, Reitnouer Aluminum Trailer dealership family, GTC can sell, finance, insure and service commercial trucks for medium and heavy-duty applications.