FNW had the opportunity to speak with students at the Southern Oregon Trade Careers Expo (SOTCE) about tech opportunities and the path to achieving their tech goals as well as career options throughout the dealership family.
September 26, 2019 – Medford, Ore. –   Freightliner Northwest's, Andrew Dorman (Foreman/Lead Tech), Travis Green (Medford Service Manager), John Edwards (Regional Operations Director), as well as Kim Betts and Jennifer Eek (Human Resources) attended the private event consisting of more than 2,000 junior and senior level students from 47 schools, across 6 Oregon counties.
Freightliner Northwest (FNW) assisted Umpqua Community College (UCC) with their acquisition of a 2015 educational Freightliner Cascadia earlier this year. The FNW team was stationed near UCC at the SOTCE and provided a hands-on demo of running truck diagnostics using a laptop.
The organizers of the SOTCE say the purpose of the expo is to show high school students all trade career paths they could take without a college degree.
"It was a pleasure to participate in this year's SOTCE, introducing students to the Transportation Industry, discussing options to have a great career opportunity in the skilled trades," said Regional Operations Director John Edwards. "This fits our 'grow your own' approach with our technician mentorship program and the students were excited to learn about all the electronics involved in today's trucks and how today's technicians go about diagnosing them."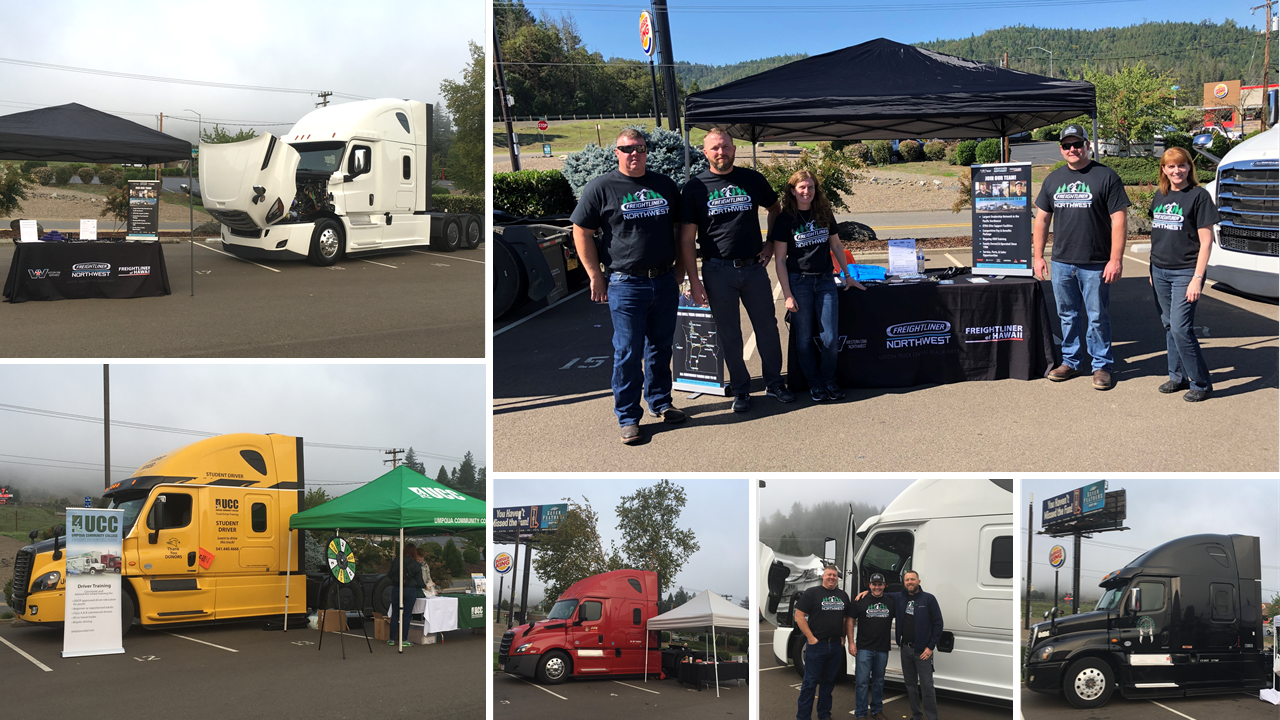 Students or parents of students interested in a diesel technology career are welcome to reach out to HR@gordontruckcenters.com for more information. Stay tuned for future events in your area.
About Gordon Truck Centers, Inc.
Built upon over 30 years of helping customer satisfy their transportation needs, Gordon Truck Centers, Inc. is an expanded network of dealerships doing business as Freightliner Northwest, Western Star Northwest, and Freightliner of Hawaii. The Dealership Family has 12 locations throughout Washington, Oregon and Hawaii located off nearly every major highway. As a full-service Freightliner, Western Star, Fuso, Wilson Trailer dealership family, GTC can sell, finance, insure and service commercial trucks for medium and heavy-duty applications.