The Gordon Truck Centers Dealer Family locations of Ridgefield, Wash., Mount Vernon, Wash., and Pacific, Wash. recently spent time training with Daimler Trucks North America, Elite Support division, in Portland. 
Continuous Improvement (CI) is one of the key principles of DTNA's Elite Support program. Along with addressing CI events, dealers are required to form a Change Management Team (CMT) to help with identifying areas of improvement and work with the necessary departments and stakeholders to implement changes within the organization. The changes initiated by the CMT are focused on improving efficiency, increasing up-time, and providing the best customer experience possible.
Continuous Improvement is one of the pillars of the GTC brand so it was really encouraging to see all three stores invest the time to attend.  It couldn't have been easy back home with some staff away from each store, but I feel that there will be a worthwhile return on the investment.  Each team came away from the training highly motivated and with several CI projects to work on back at their stores – projects aimed at improving throughput, reducing customer downtime, and improving communication both internally and with our customers.   – Sean Bolan, Dealer Family Continuous Improvement Coordinator
The two-day CMT training covered Continuous Improvement ideas and tools to assist in implementing change such as structured problem solving, leadership and 5S (Sort, Set in Order, Shine, Standardize & Sustain).
CIC Marshall Link and the Mount Vernon, Washington Team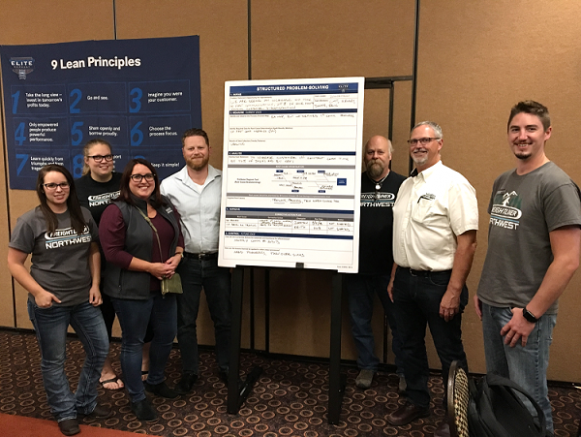 CIC Scott Koyen and the Ridgefield, Washington Team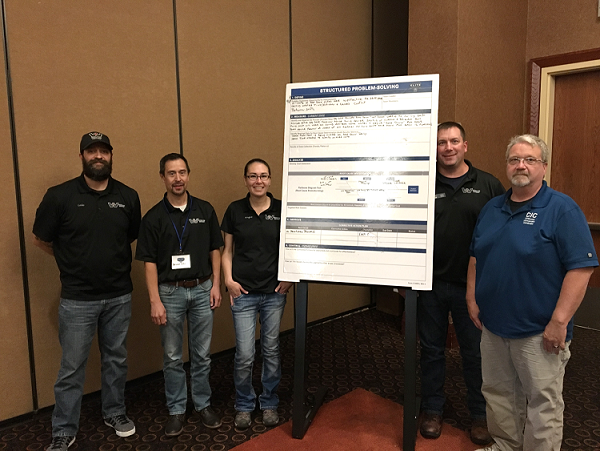 CIC Jim Swords and the Pacific, Washington Team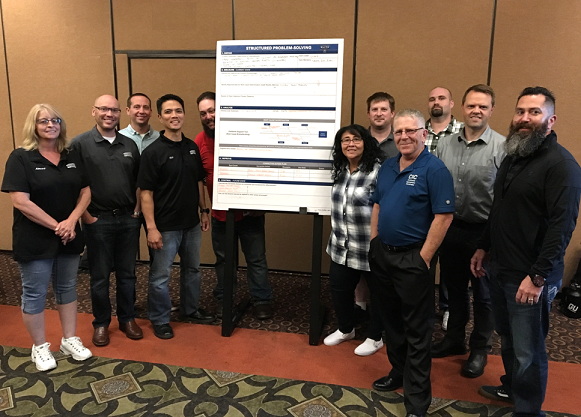 The Gordon Truck Centers Dealer Family embraces Elite Support and Continuous Improvement. The company mission is to minimize downtime while providing excellent communication and consistently superior customer service, quality and value across the store network for every customer, every time. The GTC team is committed to keeping customers on the road.
About Gordon Truck Centers
Built upon over 30 years of helping customers satisfy their transportation needs, Gordon Truck Centers, Inc. is an expanded network of dealerships doing business as Freightliner Northwest, Western Star Northwest, and Freightliner of Hawaii. The Dealership Family has 12 locations located off nearly every major highway throughout Washington, Oregon and Hawaii. As a full-service Freightliner, Western Star, Fuso, Wilson Trailer, Reitnouer Aluminum Trailer dealership family, GTC can sell, finance, insure and service commercial trucks for medium and heavy-duty applications.