This past weekend, employees of Valley Freightliner and Gordon Trucking along with their families, delivered Christmas Joy to 81 local children and their families.  The Share the Joy program, which is in its twenty-eighth year, is funded by contributions from both Valley Freightliner and Gordon Trucking employees.  While the focus of the program revolves around the giving spirit of the holiday, employees of the two companies have been known to host barbeque fundraisers throughout the summer months as well in an effort to reach more children. The program is also generously supported by Valley Freightliner and Gordon Trucking ensuring that we can continue to give back to our local community by helping out those in need during the holidays.
Share the Joy coordinates its effort with local community contacts to seek out underprivileged families within our communities and provide them with support during the holiday season. Working with counselors at schools in Auburn, Pacific and Sumner, needs such as shoes or a warm coat, along with wants such as Legos or a bicycle are organized. It is then that employees donate their time to shop for, wrap and deliver gifts to the recipients.
On Saturday, a caravan of employees and their families hit the streets to make the deliveries and even St. Nick made an appearance.  Trevor Drumm, Orientation Coordinator at Gordon Trucking played the role of Santa this year.  "Share the Joy is such a remarkable program! I have been lucky enough to be involved with it the last two years and it honestly sits at the top of the list of some of my happiest moments that I've experienced."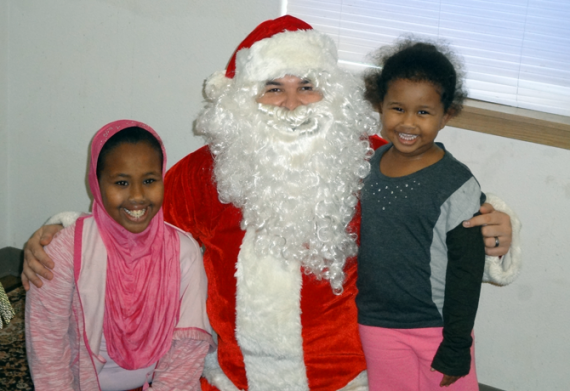 Over 40 employees donate their time to the Share the Joy program with many more than that who make a financial contribution.  Each doing what they can to give a little back.  Each walking away from the experience feeling like they have made the holidays a little bit brighter for a child and echoing the sentiment that it is truly better to give than to receive.