In 1986, Valley Freightliner, Inc (VFI) Pacific was purchased by Larry and Virginia Gordon. After 30 years in business and recent acquisitions, the VFI Dealership Family now provides an expanded network of dealership coverage, parts inventories, as well as service and sales potential.
Throughout 2015, VFI grew from three to twelve locations throughout the Pacific Northwest & Hawaii through the acquisitions of Eagle Freightliner, Freedom Truck Centers, and Pacific Truck Centers (PTC). The PTC addition brought with it the Detroit Diesel Distributorship in Ridgefield, WA.
Managing all locations has been made possible through converting to one Dealer Management System, Procede. The integration was complete during the summer of 2016 and provides the dealerships with a singular platform to store, update, and access parts, service, and truck inventory information across the network. Customers in the Pacific Northwest can also expect to find the same quality, Elite Support experience at all dealership locations.
Along with having the most comprehensive inventory in the Northwest, the VFI dealership family is built upon an abundance of long-term, knowledgeable, and hardworking employees. The company strives to maintain a family atmosphere for both employees and customers with many folks throughout the organization exceeding the twenty and thirty year service benchmarks.
Following individual anniversary celebrations at the three VFI locations, DTNA recently hosted a luncheon at VFI-Pacific to celebrate the 30th Anniversary achievement. Valley Freightliner, Inc. was presented with a 30 year award and team members shared memories of victories and lessons learned. "The world has changed but the basic business principles remain; if you treat the customer fairly and give good value, the business will be successful through service," said Allan Beardsley, 30 year veteran and Parts Manager.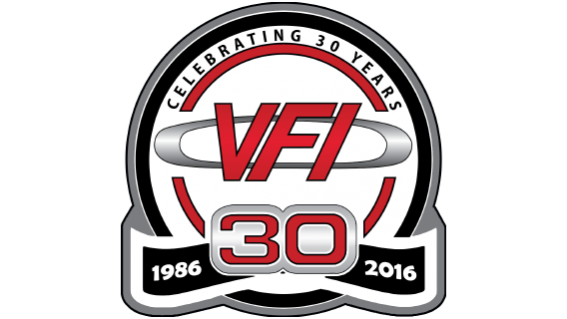 This milestone was made possible thanks to our many loyal, supportive customers and our hardworking VFI team. Happy 30th Anniversary VFI-Pacific! We're looking forward to the future ahead!
Be sure you get the latest VFI news! Sign up for our newsletter below.