In an effort to expand the Western Star footprint throughout the Pacific Northwest, GTC is proud to announce a Western Star Northwest in Medford, OR.
For Immediate Release
Medford, OR – June 2017 – The GTC Dealership family has announced the addition of a new Western Star Truck franchise to its Medford, Oregon truck dealership. The dealership is now tri-branded and authorized to sell and service Freightliner, FUSO and Western Star products.
The new Medford Western Star franchise extends the regional coverage of the Western Star Northwest family which includes the Olympia, WA, Spokane, WA, Coburg, OR and Ridgefield, WA locations. Furthermore, offering the Western Star brand in the region provides customers with another viable option when they're in the market for a versatile and rugged vocational or on highway truck.
"We are excited to extend our Western Star footprint into the greater Medford – Klamath Falls market and look forward to serving new and existing Western Star Customers in Southern Oregon," said Doug Wakefield – EVP Western Star Sales, Ridgefield, WA. "With our many locations along the I-5 corridor as well as Spokane, WA, we are well positioned to provide Western Star customers with a consistent high level of service backed by our dedicated commitment to Elite Support."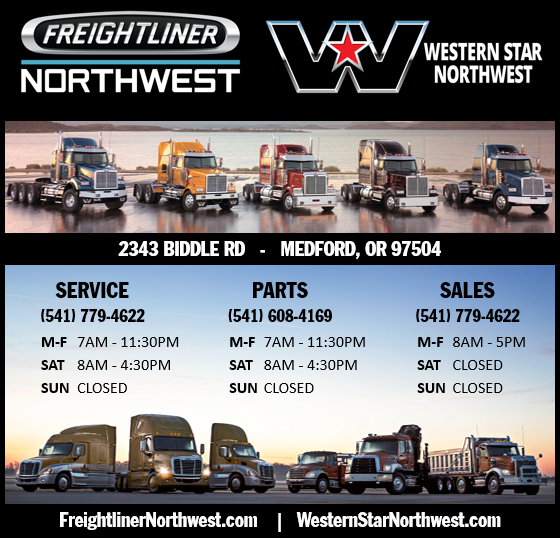 About Gordon Truck Centers, Inc.
Built upon a 30 year history of helping customer satisfy their transportation needs, Gordon Truck Centers, Inc. is an expanded network of dealerships doing business as Freightliner Northwest, Western Star Northwest, and Freightliner of Hawaii. The Dealership Family has 12 locations throughout Washington, Oregon and Hawaii located off nearly every major highway. As a full-service Freightliner, Western Star, Fuso, Wilson Trailer, Reitnouer Aluminum Trailer dealership family, GTC can sell, finance, insure and service commercial trucks for medium and heavy duty applications.