Former Service Manager Jonathan Callis has moved from Freightliner Northwest in Mount Vernon, WA to Spokane to take on the role of Branch Manager.
Spokane, WA September 2020 – Freightliner Northwest (FNW) selected Jonathan Callis to lead the Spokane dealership team beginning in September 2020. Jonathan has been with the Gordon Truck Centers Dealer Family (GTC) for over 17 years and holds previous experience in construction, trucking, and fleet management. Prior to his Branch Manager role, Jonathan completed a successful assignment as Service Manager at the FNW location in Mount Vernon, Wash.
I have always respected Jonathan's approach and the results he has produced in his roles.  In the short time he and I have worked together, I am very enthusiastic about Jonathan's fit in Spokane and the direction we are headed as a team.  We have great things ahead of us!    Dan Greenwood | Regional Operations Director
The Mount Vernon Service Manager role is being filled by Brian Nicol. Learn more about Brian in our next interview series.
I have worked with Jonathan for 15 years and have watched him develop. He will be greatly missed in Mount Vernon but at the same time I have had the pleasure of watching Brian develop also and I expect great things from him with new and different views on things. Both of these guys have transitioned not just to help themselves but for the betterment of Freightliner Northwest as a whole and I appreciate all they have done and are doing.     Dan Speck | Regional Operations Director
---
See what Jonathan has to say of his career at Freightliner Northwest during his recent interview!
How did you start in the industry?
I grew up in Alaska and from childhood was enamored with trucks and equipment and have always enjoyed taking things apart and figuring out how they work. I began working in the construction / trucking industry when I was 15. I took the opportunity to attend a Diesel program at a community college in Fairbanks. After working seasonally for 5 years on all aspects of heavy vehicles I felt working on trucks was more enjoyable for me. I worked for a couple different companies in the fuel industry and eventually moved to Sandpoint, ID. I spent 11 years there working for a small fleet and construction company and raising my family. In July 2000 I got the opportunity to take a foreman position with Freightliner in Missoula, MT. I spent 3 years there learning daily about all the new technologies a dealership affords. In April of 2003 I moved my family west to take a foreman position at Valley Freightliner in Mount Vernon. After 2 years on the job I moved into the service manager position and 15 years later I am looking at new beginnings.
How do you think your previous roles have all prepared you for your new role as the Branch Manager for FNW – Spokane?
Having worked in dealerships for over 20 years has given me a lot of insight into the daily operations of all departments. It has also highlighted how important it is for all factions within the dealership to work together to give the customer the best experience.
What makes FNW a unique place to work?
One of the best things about working here is the support given from the ownership and corporate leadership. If there was a need for something, be it tooling, additional technicians, or upgrades for the dealership, if it was justified it was approved.
FNW is an Elite Support dealership. What does that mean for customers and for service employees?
Elite Support has been one of the best investments DTNA and GTC have made toward customer satisfaction. From a customer's perspective they see the results of waste elimination in our processes and procedures. This leads to a stronger focus on getting the customer into and out of the shop as quickly as possible. From an employee's view, the shops are clean and organized. Ideas are not limited to tribal knowledge but are worked into processes to keep everyone working toward the same goal.
What is your primary focus as you transition into the new role; what are some of your short term and long-term goals?
My focus as branch manager is to make a solid connection with both our customers and employees. Having spent several years in the inland northwest being in this area is like moving home. My short-term goals are to share my experience with our customers and employees to build relationships. Long term I would like to see the business grow to its potential by reinforcing a solid team and taking care of our customers.
What is the most interesting part of your day?
Currently it is learning all the nuances of a new dealership. Being in one location for a long time one tends to get set in how things are done. Each day since I have been here, I have enjoyed conversations with the staff on why we do things a particular way.
How do you hope to make a difference at Freightliner Northwest?
I like to see a team work together. I have a laid-back approach to life and strive to bring people together to reach a common goal. If I were to use a football analogy, I am more like Pete Carroll than Bill Belichick. Seeing the team do a great job is very rewarding for me and I hope to be right in the middle of it.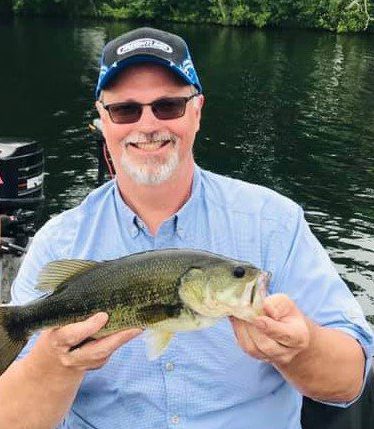 About Gordon Truck Centers, Inc.
Built upon over 30 years of helping customer satisfy their transportation needs, Gordon Truck Centers, Inc. is an expanded network of dealerships doing business as Freightliner Northwest, Western Star Northwest, and Freightliner of Hawaii. The Dealership Family has 13 locations off nearly every major highway throughout Washington, Oregon and Hawaii. As a full-service Freightliner, Western Star, Fuso, Wilson Trailer, dealership family, GTC can sell, finance, insure and service commercial trucks for medium and heavy-duty applications.